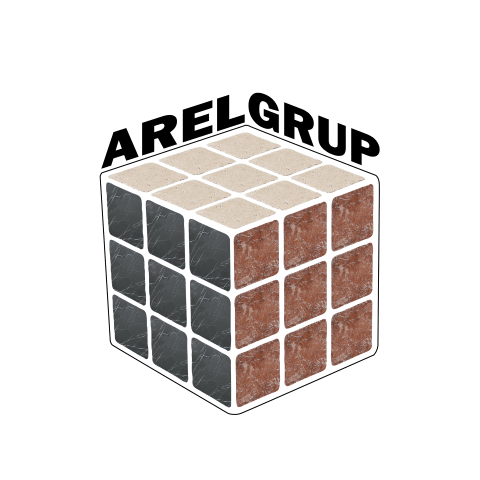 INFORMATION ABOUT MARBLE

What is Marble?
Marble is recrystallization grains of calcite (limestone) or dolomite rock under high temperatures and pressures. This feature of marble differentiate character of the rock as a metamorphic rock when compared to sedimentary limestone rock. Consequently, the metamorphism change the structure of sedimentary carbonate crystals into interlocking mosaic of carbonate crystals which forms the marble rock.
The word "marble" derives from the Greek marmaros, "shining stone" (OED). This stem is also the basis for the English word "marmoreal" meaning "marble-like".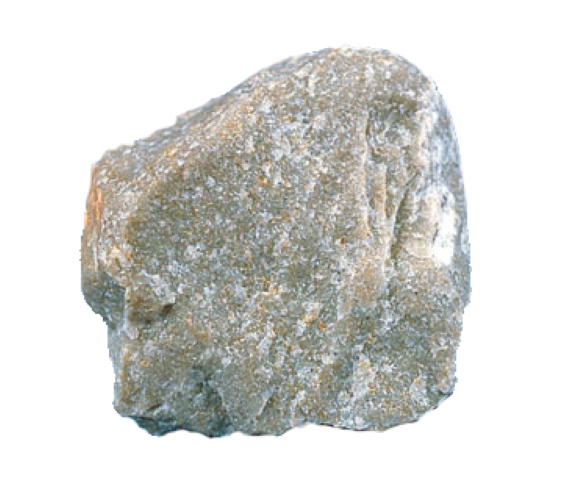 Marble Usage Areas
Marble has many applications for structural and decorative uses. For decorative and architectural uses it is mainly used for wall claddings, floorings, sculptures and bases, stairways and pavements, fireplaces and sinks. Most of the ancient spectacular monuments and buildings were built with marble. Greeks, Romans, Ottomans decorated their temples, mosques, palaces, statues and cathedrals with marble and marble engravings.
Main and most popular usage of marble today and the past is floorings and wall claddings. Because marble has elegant, soft and warm appearance architects and marble craftsmen utilize it for decorating the hallways, foyers. The lighter marbles are most popular for flooring, though colored tiles can make a dramatic statement, as can patterned or mosaic effects.
Marble columns mostly used in temples, palaces, mosques, justice palaces contribute to a stately atmosphere. When building a fireplace using of different marble workmanship change the character of it. If craftsman use only tiles; fireplace has a formal look which is considered rustic for architecture. Whereas when it is formed with carved marble hearts and mantles its appearance changed to extravagant.
Because of marbles' soft and ornamental structure; it has been the top choice for craftsmen and sculptors for generations. History is full of limitless samples of tables, fountains, moldings, vases, frames, statues, pillars made by marble to add an elegant, highly decorative touch.
Romans and Ottomans use marble as a hygienic material for constructing their hamams, baths, tubs and steam rooms. By using marble both these civilizations attain elegant appearance and healthiness under the same construction.
Indoor Marble Usage Areas
Floors and Walls
Stairs & Steps
Bathroom & Showers
Countertops & Backsplashes
Marble Sinks & Vessels
Hallways & Foyers
Fireplaces
Outdoor Marble Usage Areas
Statues & Bases
Columns
Outdoor Fireplaces
House Walls
Outside Stairs
Pavements
Fountains
Marble Colors
Because natural structure of marble; colours change from pure white to onyx black. This natural character makes marble unique and none can look exactly like the other.
Different colours and patterns of marble formed by mineral impurities for instance marble containing hematite are reddish in color, marble that has limonite is yellow, and marble with serpentine is green in colour. These various impurities determine the colour of marble under the high pressure and temperature during the metamorphism.
Marble Finishes
Marble slabs and tiles are either polished or honed. Polished tiles provide a luxurious appearance, despite they are extremely slippery on wet ground. Therefore, in wet areas honed marble tiles offer more grip and are considered safe.
Recently, the popularity of "tumbled marble" has increased. These rustic tiles look like travertine. They have a rough finish, often have little pits full of crystal, and have an uneven edge which is usually rounded at the corners. They are available in many sizes and are popular for backsplashes, showers, and flooring. The hand-carved look provides an excellent way to counteract the formal air which marble typically lends to a room.
Cleft, Flamed, Brushed, Gauged
Grade of Marble
According to Marble Institute of America (MIA) marble classification embody the working sturdiness or the level of difficulty that the fabricator and/or installer will likely experience during fabrication and installation of the stone.
Grade A: Marbles with uniform and favorable working qualities; containing few geological flaws or voids.
Grade B: Marbles similar in character to the preceding group; but with less favorable working qualities; may have natural faults and/or dry veins; a limited amount of waxing, sticking and filling may be required.
Grade C: Marbles with some variation in working qualities; geological flaws, voids, veins and lines of separation are common. It is standard practice to repair these variations by one or more of several methods – waxing, sticking, filling or cementing. Liners and other forms of reinforcement are used when necessary.
Grade D: Marbles similar to the preceding group, but containing a larger proportion of natural faults, maximum variations in working qualities, and requiring more of the same methods of finishing. This group comprises many of the highly colored marbles prized for their decorative values.
Marble Slab & Tile Thickness
There are two slab thicknesses most commonly chosen when selecting/fabricating granite; 2 cm is ¾" thick & 3 cm is 1 ¼" thick. Whereas standart tile thickness is 1 cm 3/8 inch.
Marble Tile Sizes
Marble floor tiles are available in a variety of sizes.
• 12" X 12" tiles are the standard, and are generally 3/8" thick.
• 16" X 16" tiles are also available and are usually 7/16" thick.
• 24" X 24" tiles are usually the biggest available and come in ½" thickness.
These tiles sizes can be cut down to practically any size and shape, however it is most cost effective to divide them by even multiples. For instance a12" X 12" marble tile can be cut down into 3", 4", or 6" squares and the entire tile will be used. However a 5" square will leave two inches of material wasted in each tile.
Marble Edge Details
Eased/Straight, 1/2 Bevel, 1/4 Bevel, Half Bullnose/Demi Bullnose, Full Bullnose, Double Bevel, Dupont, Cove, Ogee.
Straight

1/2 Bevel

1/4 Bevel

Half Bullnose

Double Bevel

Dupont

Cove

Ogee
Marble Types
There are several types of marbles, including calcites (from calciferous limestone), dolomites (from dolomite limestone), serpentines (typically green marbles) and travertine (sedimentary limestone). Each of these is similar in their composition, that being predominantly calcium carbonate, and their capability to take a polish.
MARBLE Physical & Chemical Properties
Physical Properties of Marble
Physically; marbles are recrystallized, hard and compact, fine to very fine grained metamorphosed rocks capable of taking shining polish.
PHYSICAL PROPERTIES TABLE

Hardness

3 to 4 on Moh's Scale

Density

2.55 to 2,7 Kg/cm³

Compressive Strength

70 to 140 N/mm²

Modulus of Rupture

12 to 18 N/mm²

Water Absorption

Less than 0, 5%

Weather Impact

Resistant

Porosity

Quite low
Chemical Properties of Marble
Chemically, marbles are crystalline rocks composed predominantly of calcite, dolomite or serpentine minerals. The other minor constituents vary from origin to origin.
CHEMICAL PROPERTIES TABLE

Lime (CaO)

28-32%

Silica (SiO2)

3-30% (varies with variety)

MgO

20 to 25%

FeO + Fe2O3

1-3%

Loss On Ignition (LOI)

20-45%